Bridge the gap between state-of-the-art research and value-driving industry application.
August 23, 2023
📺 Virtual
🤝 Breakdown engineering & product roadblocks with the help of 8+ industry-leading speakers
🧠 Survey the end-user ecosystem & push the boundaries of industry innovation
🎤 Uncover affordable full-stack solutions to maximise ROI
With sessions from companies including
Say hello to our speakers 👋🏽
Here are just some of the festival's headliners. More to come...stay tuned!
Welcome to the summit
August 23, 2023, 03:25 PM
How to use language models with computer vision
August 23, 2023, 07:30 PM
Learning policies for neural network architecture optimization using reinforcement learning
August 23, 2023, 06:30 PM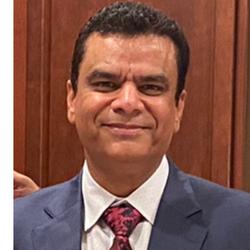 The eyes of ag - applications of computer vision for precise plant monitoring
August 23, 2023, 04:30 PM
Discover the applications powering business value.
Join for an insight-packed day of high-level strategic and technical use cases, and leave with the understanding you need to accelerate the delivery of your systems to production.
Uncover how computer vision can inspire product innovations, facilitate real-time response, improve customer engagement & reduce costs.

What can you expect?
🚀 Breakdown roadblocks in compute, data & rollout, as you create faster, more accurate computer vision tools
🚀 Discover the solutions you need to accelerate your vision systems through research into production

🚀 Streamline customization for faster innovation

🚀 Bridge the gap between your engineers, business leaders and domain experts
🚀 Power revenue growth with actionable advice on reducing time-to-value
And more...


Want to partner?
🤝 1000+ attendees
🎙 40% senior leadership
🌎 25+ countries represented
Computer Vision Festival is the ideal platform to promote your brand and engage with our global community of architects, engineers & scientists.
There are lots of ways we can work together - drop us a note and let's chat.
Discovered our in-person events? 👀